Historical Staffordshire Platter Joseph Stubbs
16 1/2 x13 1/2
Mendenhall Ferry
Schuylkill River
Eastern Pennsylvania
Condition: Excellent,
no chips, cracks, repairs,
or discoloration

Vintage
Nantucket
Purse in very
good condition.
Large 2 pc. decorated
cupboard, signed, Mennonite made, plate rails,candle drawers, 3 bottom drawers w/2 doors & cutout foot, all orig. comes with photos of family & farm where it was made. circa 1880s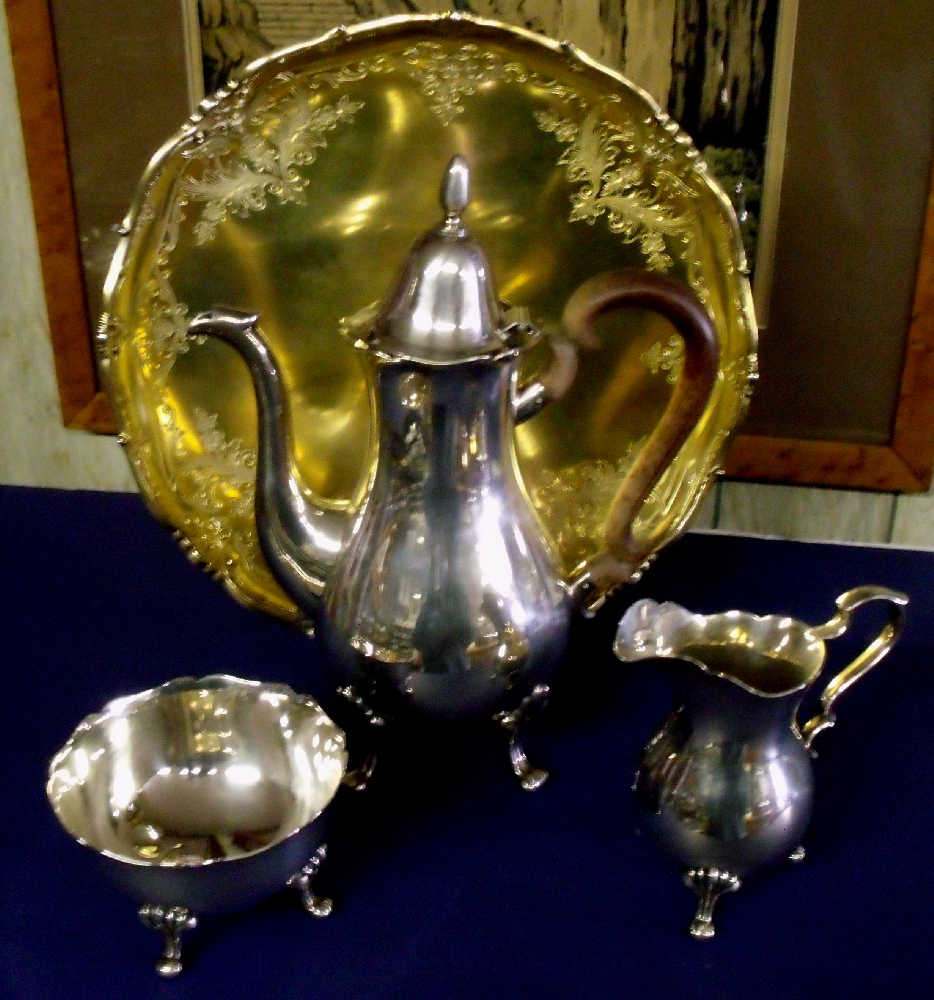 3 pc. Kirk sterling teaset - Jack
Sheppard.
Wattles & Son
gold washed sterling shallow
engraved bowl behind.

Period mahogany dropleaf table, reeded legs, drawer in end, cut corners, single board top & leaves
Towle sterling silver teaset.
Beautiful engraving, hard to see, perfect
condition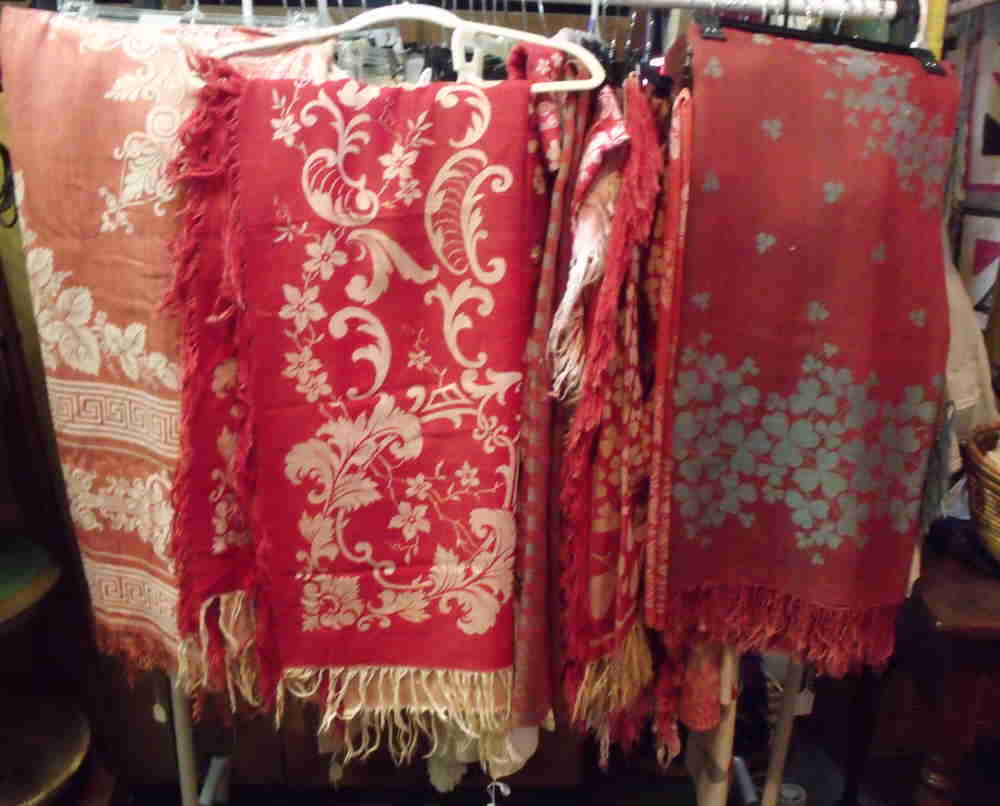 Turkey red tablecloths, we also have a large
selection of turkey red show towels
Two Gaudy Ironstone teapots & a very large Gaudy Ironstone pitcher.
Unusual local
cherry mule
chest, Hepplewhite
scallop, two drawers, circa
1820-40​​​​
Click on page number at bottom to
get to next page.​
Carl Magnus Stahle
sterling silver covered
jug. Circa 1840
St. Petersburg,
Russia. Excellent
condition and very
ornate. Fully marked
on lid and jug. ​​​​​​​
Child's half arrow back rocker, orig. apple green paint, saddle seat, great condition.
Country Windsor
rocker in original
paint & decoration​​. Dark green paint, bamboo turned, carpet cutter runners
Two drawer,
cleated top
Pennsylvania
Farm Table,
All original,
Excellent
Condition​​​​​​
Sterling silver Chatelaine,
9 chains w/
sterling items​
Early 19th century
gooseneck spout iron teakettle. Great condition! ​​​
18th century
forged high
trivet. American - found locally​​
Large lavender
transferware
platter in the
scarce Giraffe
pattern. Perfect
condition.​​​​​
Pr. Excelsior
candlesticks
McKee Glass
Co., Pittsburgh,
Pa.​​​​
Two sets of Tiffin's
Palais of Versailles - Goblets are sold, there's wines &
champaynes. Unused
condition, beautifully
cut, controlled bubble in stem
& heavy gold accents.​​
Nice heavy glass​
​


2 Pc. Masoncut stone bird
​bath. Matches
the table & benches. Very good
condition
​Size: 25 in. high & 24 in. diameter
​
Small

selection of Imari porcelain available​