Original painted 19th century corner cupboard, dark blue/black outside with original blue/green interior. Center drawer with pleasing cutout feet, all original.
16 pane, cherry corner cupboard w/ crotch mahogany graining, All orig. early 19th Century
​​

O
ne drawer, solid
​curly maple stand.
​All original.
​Excellent Condition. Circa 1840's -
​One of three
​available!​​

Curly maple, 16 pane,
three drawer, bracket foot, corner cupboard with walnut secondary wood. Circa 1820's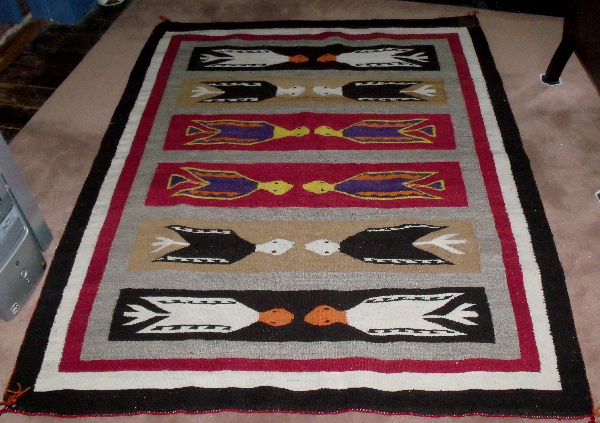 Navajo pictorial rug with lizards. Great condition! Circa 1920's
Go to:

Liverpool Jug,
Commodore
Prebles squadron
attacking the
city of Tripoli.
Circa 1805. View of
both sides. In good
condition for the age.
Western Pennsylvania inlaid chest of drawers, original finish, walnut, vine inlay down the edges. Inlay around drawers with inlaid escutcheons. Semi-bombay construction, pinned top. plank ends, dovetailed drawers & Rockingham knobs.
Just a very unusual folky looking chest that you would be hard pressed to find a duplicate of.
As you can see, the drawers are rolled in the Bombay style. The bottom drawer has inlay across the middle.
Tiffany Studios Bronze
​Picture Frame
​Excellent
original condition & fully
marked on the back.
Measures 8 1/2 in. by
​11 1/2 in.
Scarce design, seldom seen




​​​​​​​​​​​
Colt Army model Pat. date 1853 pistol
New York address, original condition​
Castleton China
Museum​
At bottom of page click on the page numbers to get to next page
Paintings on ivory
in ornate 19th century frame
Napoleon & Josephine.
Frame has been restored - these frames are fragile!
Curly maple handled slick signed by maker
This slick is in beautiful condition and would be hard to find another one like it!
3 iron framed
American Encaustic Tile Co.​
Zanesville, Ohio
large tiles -1877-1935. Can be hung with chains.​​
Me-Te-A - Pottawamie Chief Good​
​Printed: F.W. Greenough, Phila Condition
Colored: L.T. Bowen - 1836​
Very early apple peeler. Dovetailed, rosehead
nails, good original condition. Photo of dovetails & rose head nails inserted at top.​
Rare Parker &
Jones 2 gal.
crock.
Pleasantville,
Pa. Circa 1821 - 1850​​​​​
Lge. Selection of

Gorham "Old Versailles " Most
​
​
​ are serving pieces
​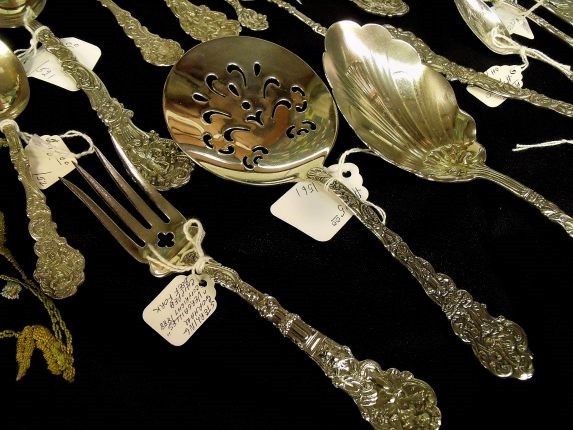 Lehnware
cup in wonderful
condition​​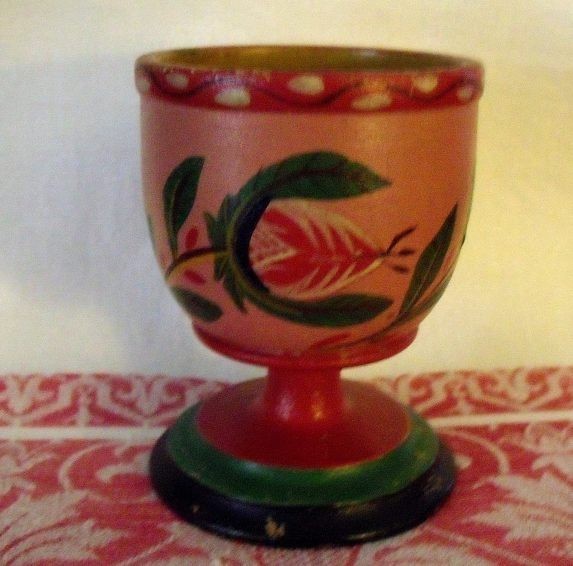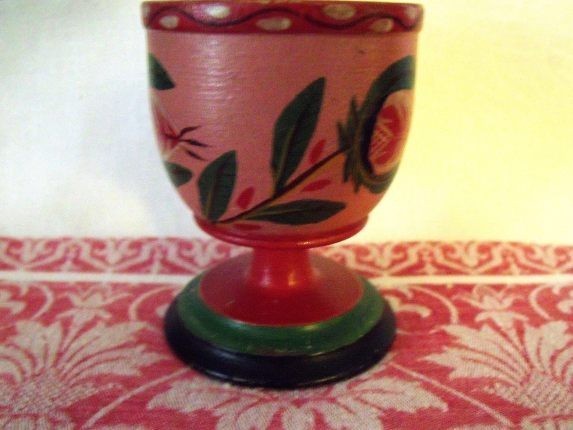 Large signed Wavecrest
vase with ornate
ormolu mounts.
Perfect condition!!​​
​​
Pen & Ink drawing, hand
colored " Wilson's Snipe"
Well done & conservator
framed​​​
Early Pittsburgh Glass Cheese
Dome - perfect
condition​​
Wonderful small
hooked rug -
vibrant colors-
unused - great
for on a table.
found locally​​​​​
Beautiful
handpainted &
artist signed
Pickard bowl
with heavy gold
trim.​​
​​​​
Double click here to edit this text.
Northwest coast totem.

Approx. 18 5/8 in.tall. Signed Betty Sanner​
Miniature chest in original finish - good

condition. It is on a curly maple and cherry spider leg candlestand also in good condition.​ Both 19th century
18th Century large Chinese porcelain bowl