Click on the above words to get to other pages. At
bottom of pages click on page numbers ​
Welcome to Twin Oaks Antiques
We are a single owner shop with a large
inventory. All of our antiques come from old estates in Western Pennsylvania.​
Having been in business for 50 years, you can rely on our great customer service & knowledge. We carry a diversified selection of antiques with quality being our priority. The following pages show just a tiny sampling of the items we carry ---- such as early 19th & occasionally late 18th century furniture, pattern, cut, and Victorian art glass, early Staffordshire transferware -- to include historical Staffordshire, & other china made
in England, Oriental porcelain, quilts, fine linens, jewelry, sterling silver, stoneware, early prints, paintings & folk art ---- to name a few.
We will be keeping better hours once

Spring arrives!! To be sure we are open please
​
​
​

call ahead​. You can find the information on the contact page.
Exhibiting at Intermediate League of Butler Antique Show --March 16,17 & 18,
Tanglewood, Lyndora, Pa.
Information on Pittsburgh Area Antique Site.
Endangered - killed for their ivory tusks.
​
Signed Steuben acid cut back Stamford vase,
​perfect condition,
​Ivory, gazelles, 10 1/2 in. high.
We are constantly getting new merchandise
​ which does not get on the website.
​If you are looking for something special,
​please email
or call!​
twinoaks@zoominternet.net
Phone: 724 924 2909​​
12 in. high to top of handle Brushstroke
flow blue pitcher.
Beautiful form & perfect with
​excellent color
Please note, we do not
carry new items, we are
strictly an antique shop.
Thank you!​​​
​
Cabinet size
French enamel
vase, perfect
condition​​​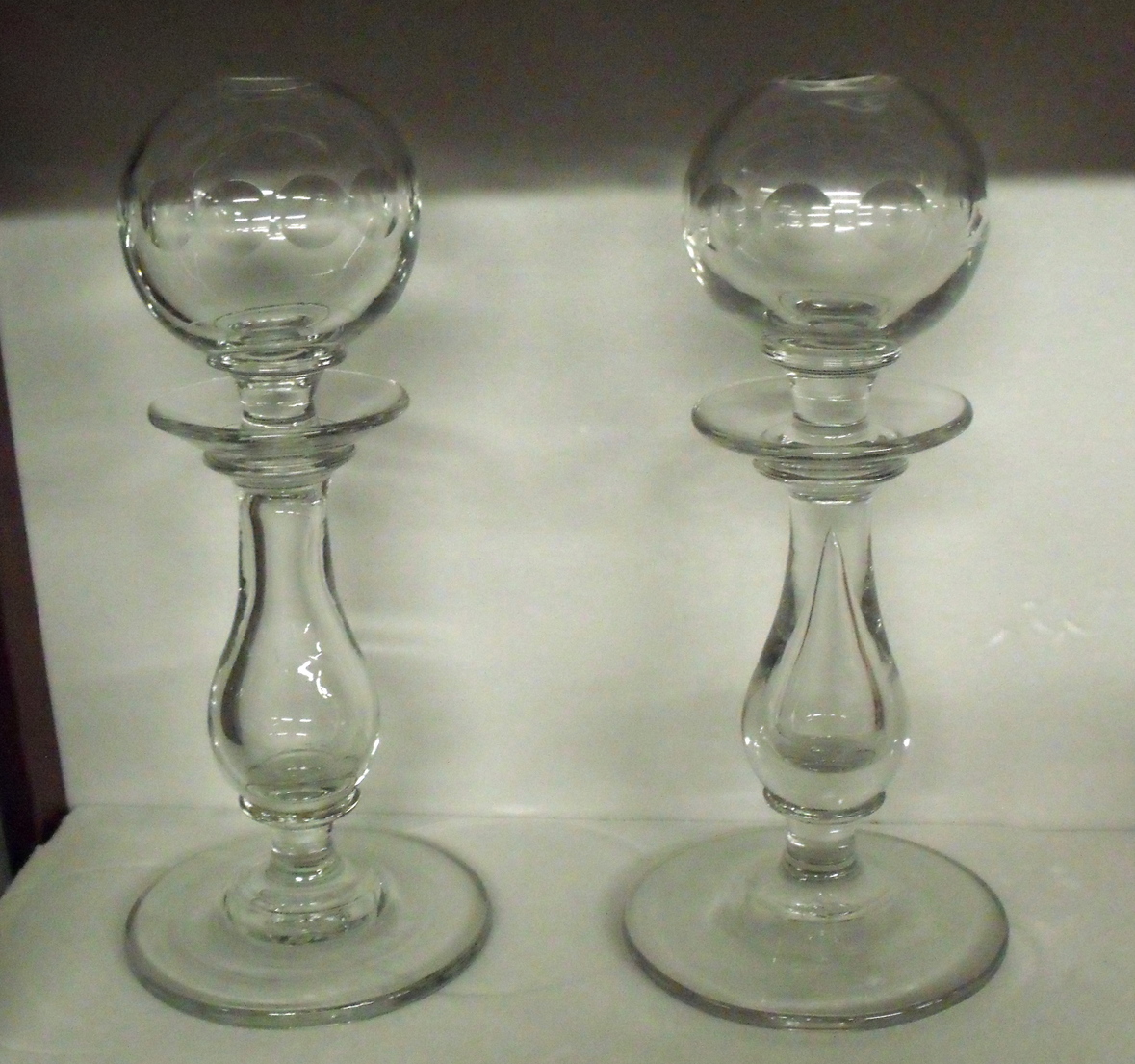 Mid-19th
Century
lace maker's lamps - perfect
condition.​​​
Small Tiffany coffee set - pot, sugar & creamer. The pattern is
the much sought after "Clover".
Perfect & circa 1900. ​​
One of two
large sewer tile
garden stumps.
In very good
condition &
hard to find a pair! They
have been together forever so will be sold as a pair.​​​​​​​​​
Mason cut stone table & benches -each
in three pieces for easy hauling. In good
condition & Art Deco in styling - cut in the 1930s. REAL STONE, not created stone which is cement! Table 47 1/2 by 22 in. benches48 in. by 14 in. high